We received four final submissions. After looking at the code, team ItsBoshyTime was disqualified since they exploited some shortcomings of our dataset. Therefore, the resulting winners podium is: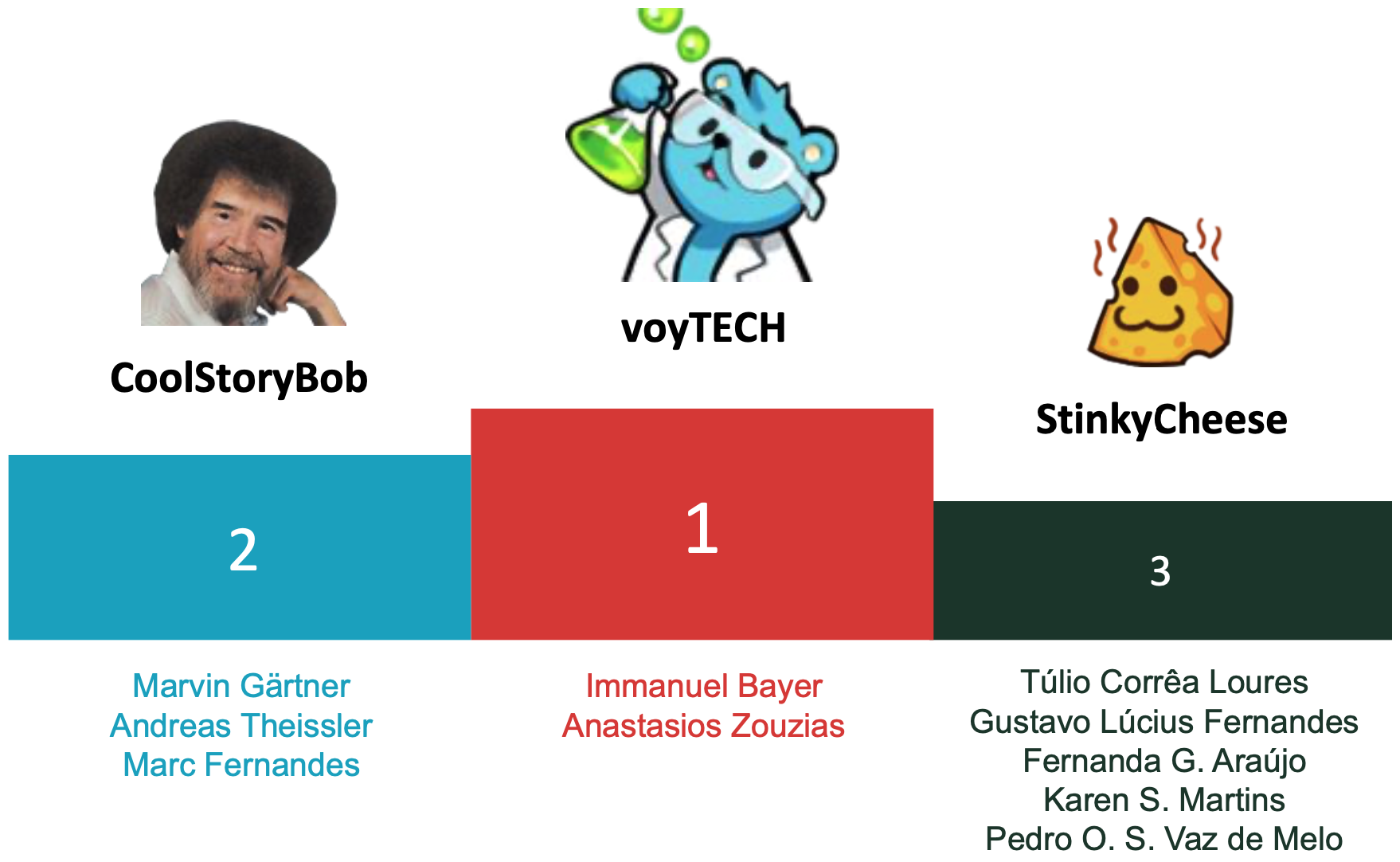 You can find the results in the following table:
More information on the approaches of the teams and more detailed results can be found in the proceedings.